VH-RWD (2) Beech A23A Musketeer Custom III (c/n M-

1018)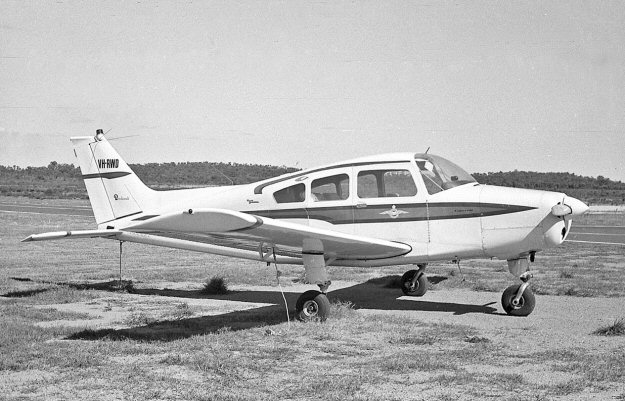 I am not sure which iteration of -RWD this aircraft represents (possibly the second?) so will leave
it sans integer for now. The RAeCWA had two Musketeers. This one purchased new May 1967
and -RWA. Note club emblem on the starboard door. Geoff Goodall's shot above was at Janda-
kot in April 1970. Geoff saw it again after it had been sold off, at a country air show at Northam,
WA (below) in November 1977 sporting a rather nice new paint scheme. -RWD is now privately
owned and still in the Perth area. .