VH-RWA (3) Beech A-23A Musketeer (c/n M-1012)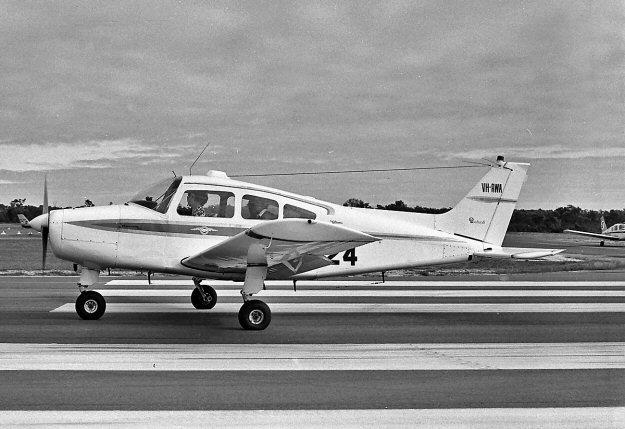 This 1966 Musketeer has an interesting history. Registered new in

Australia on 16 March 1967
with the Royal Aero Club of Western Australia's 'flagship' registration, it was involved in a mid-air

collision with a Comanche on finals at Jandakot on 8 January 1970 but

landed safely and was re-
paired. A year later it ran off a runway into a ditch, but continued to give good service to the club
until sold off in April 1973. Geoff Goodall's shot above taken at Jandakot in October 1971 shows


it wearing a rally number and in its original factory paint job. Below is a (fairly recent) photo of it
by Phil Vabre at Yarrawonga in January 2009. Still on the register, it is now based at Coldstream,
Victoria.