VH-RUN de Havilland DH104 Dove 5B (c/n 04091)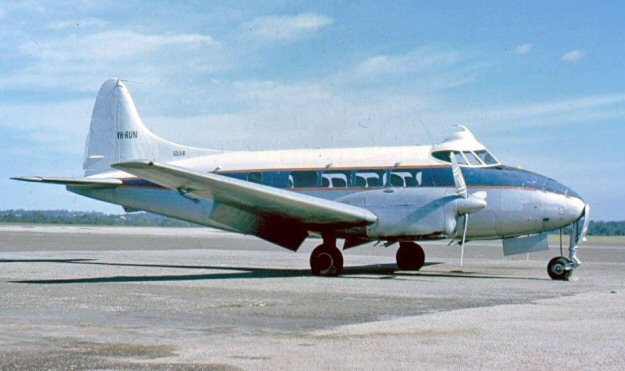 Wearing the same livery, sans titling, as it did when it bore its previous rego of VH-RUW, this Dove
was seen at Archerfield in July 1969 in the above shot by Dave Eyre. Since the original print is not
especially sharp, I am appending below an enlargement of the tail. It was ostensibly owned by 'Solar'
at the time (see enlargement below) although earlier in 1968 it had been leased to Soloman Island Air-
ways, t/a Megapode Airlines During this lease it sustained mechanical problems and was given parts
from the Dove VP-PAA before returning to Sydney at the end of 1968. It went back to the Solomons
in 1969 and this time was re-registered in the islands as VP-PAL. (It later returned again to Sydney
and was scrapped).