VH-RUG Beech 58 Baron (c/n TH-27)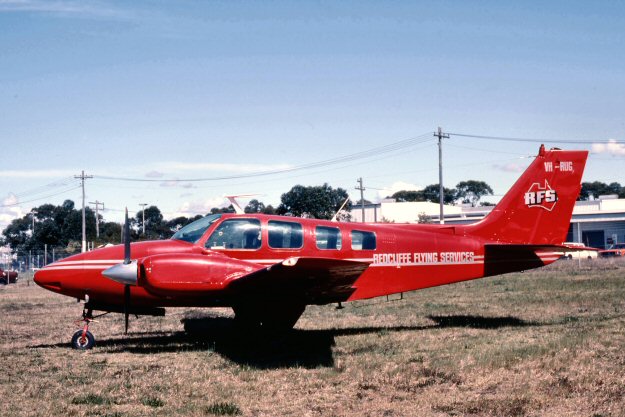 'The Red Baron"? Anyway, this all-red Beech 58 was at Mascot on 23 September 1984 when
Greg Banfield took the above photo. The aircraft was in the employ of Redcliffe Flying Services.
Ex N4541A, it was originally operated by Richards Rent-a-Plane (Pty) ltd of Toowoomba, Qld.
It is no longer current.