VH-RTW DHC-1 Chipmunk T.10 (c/n C1-0498)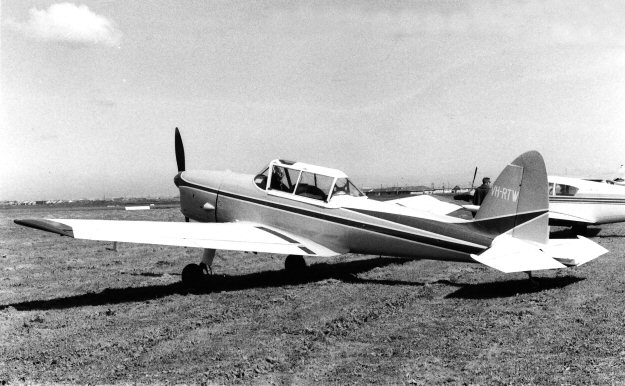 This was the former Royal Vic's VH-RVZ, re-registered in 1965. The photo above was taken
by Geoff Goodall when it arrived at Parafield in 1966 Today, of course, it has succumbed to the
overwhelming desire to paint ex military aircraft back into their correct (or pseudo, perceived
correct) service guise. C/n C1-0498 was an ex-RATG machine and hence never did see
service in the Army, but what the heck...... Prior to the RVIC's disposing of it, it was bent a fair
bit in a heavy landing at Morwell. Phil Vabre took the shot below at the AAAA Auster Fly-In
at Wentworth, NSW in October 2007.