VH-RTN Piper PA-31 Navajo (c/n 31-313)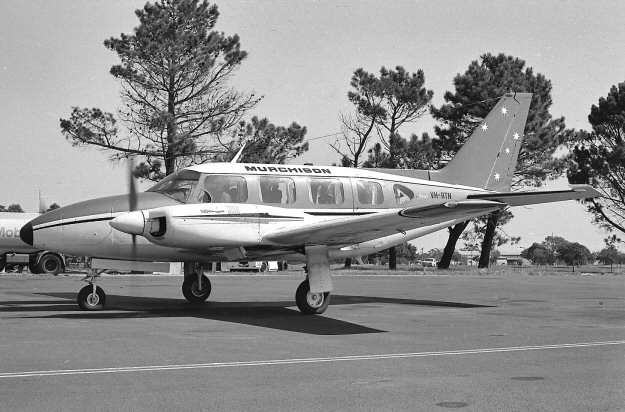 This series of shots of this early Navajo are all via Geoff Goodall. First registered in June 1967
as VH-PDM to Piper dealers Ansett General Aviation at Bankstown it was sold to Murchison Air
Charter of Perth in September of that year and became VH-RTN. It is seen above at Perth Air-
port in May 1971 with Murchison's signature red tail with the Southern Cross stars livery.
Murchison was later taken over by Trans West Air Charter, as portrayed in the image below, also
at Perth, in January 1974. . It went on to use with other Perth charter outfits (such as United Air
Services in whose colors it is seen in shot No 3 below at Dampier, WA in August 1976) until it ran
out of hours and retired at Jandakot in February 1983. The photo at the foot of the page shows it
'out to pasture' at that venue in 1989.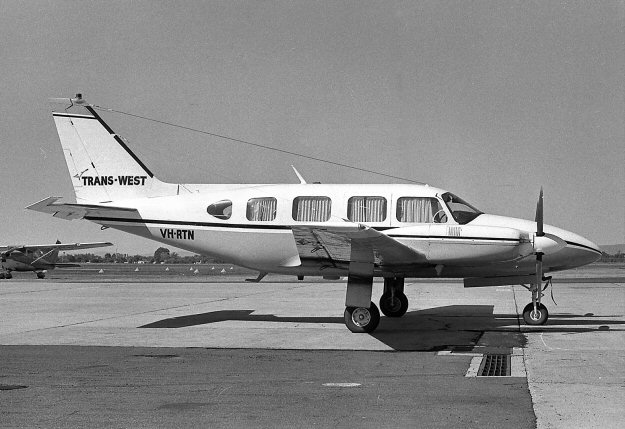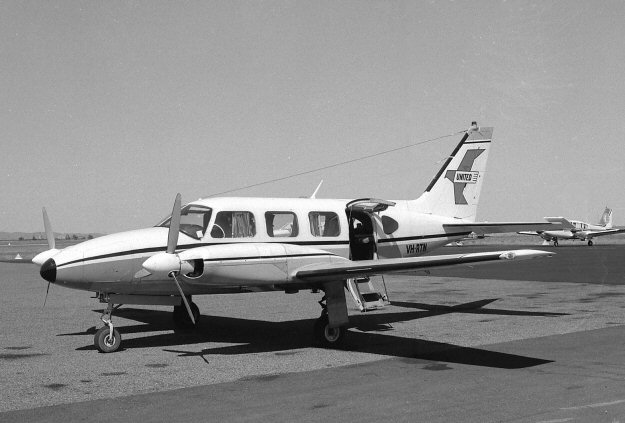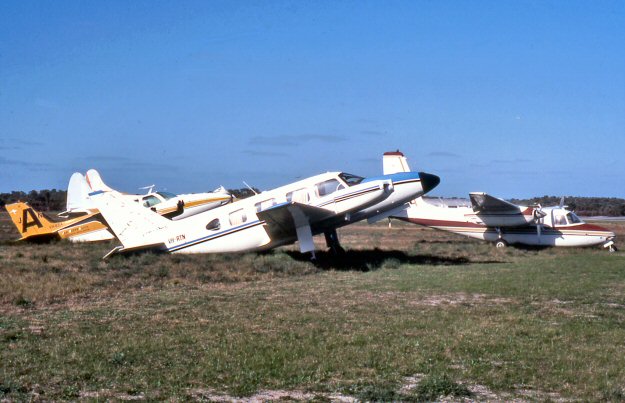 .