VH-RTM Piper PA-18 150 Super Cub (c/n 18-8607)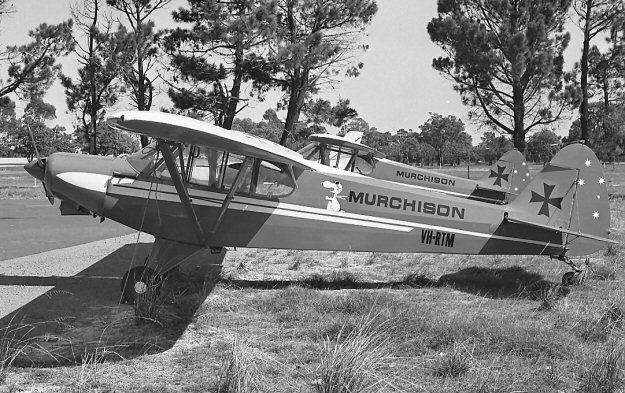 Here's -RTM in company with the other Murchison Air Charter Pty Ltd Cub VH-PYK at
Perth Airport in March 1971. This one features Snoopy as the Red Baron's nemesis. In
the 1970s the aircraft went to the Victorian Motorless Flight Group (what a nice way of
saying 'glider'!). It is now privately owned (in Avoca, Victoria).