VH-RTJ Piper PA-24-260 Comanche B (c/n 24-4567)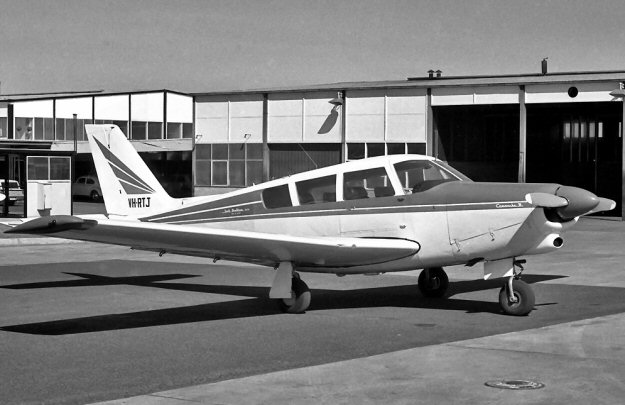 I assume that this Comanche was originally owned by Murchison Air Services, since it is registered
in that company's -RT series, although it had been sold off when Danny Tanner took the above shot
at Essendon in March 1979. The intrepid Danny saw it again (below) out on the grass at Adelaide's
Parafield Airport in November 1985. A 1966 model, -RTJ was first registered in Australia in March
1967. I recently (2017) heard from Lex Macqueen who indicates that in 1979 it was bought by the
Chemist in Monto, Queensland, a Mr. Davis. Apparently the wheels folded on landing at Brisbane
International one day in June 1979 (that must have been embarrassing) whereupon Davis quit flying!
(Lex carried on with it until 1982, however, including the test flying after the incident!). In 1996 it
was re-registered VH-MAS (the original owners of the VH-Ma-series, Mandated Airlines, having
long gone by then). . Anyway, Phil Vabre saw it as VH-MAS (image below) at a Fly-In at Boort,
Victoria in April 2006, replete with wing tip tanks.