VH-RSK DHC-1 Chipmunk T.10 (c/n C1/0024)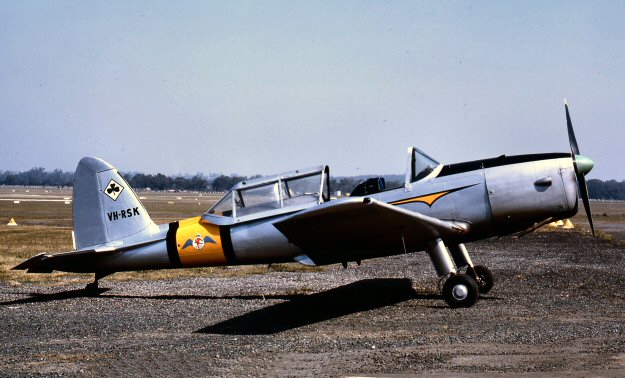 This early Chipmunk (ex WB572) was civilianized as G-AOTN in 1957. It was soon shipped out
to Australia, becoming VH-BON. Upon being acquired by the Royal Aero Club of NSW in 1961
it was re-registered in their series as VH-RSK (and has stayed that way ever since). The images
above and immediately below are from the Greg Banfield collection. Both were taken at Bankstown,
the color one above being in April 1968 while the B&W below pre-dates it by a couple of years.
In 1970 it moved west and received a new all mustard livery as seen in shot # 3 by Geoff Goodall,
taken at Beverly, WA in November of 1970. VH-RSK is still current (and probably because of its
rego) is now titled "Risky Business", albeit it in minuscule script just aft of the prop (vs true "nose art"
style). Clearly nowadays it could not be allowed to fly around in anything less than full military livery,
(heaven forbid!) as Phil Vabre's nice contemporary shot (# 4, foot of the page) shows. This latter
image was taken at the AAAA Fly-In at Narrandera in April 2006.


2

.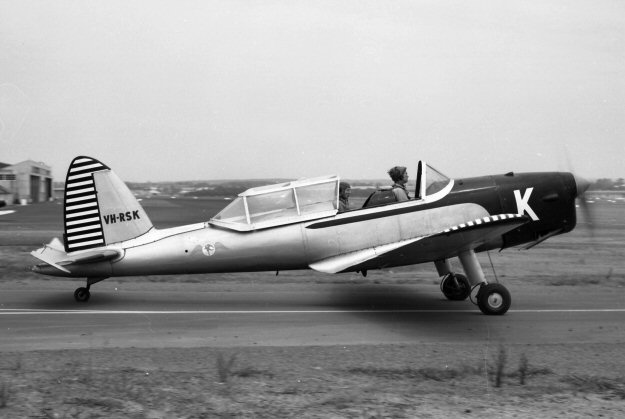 3

.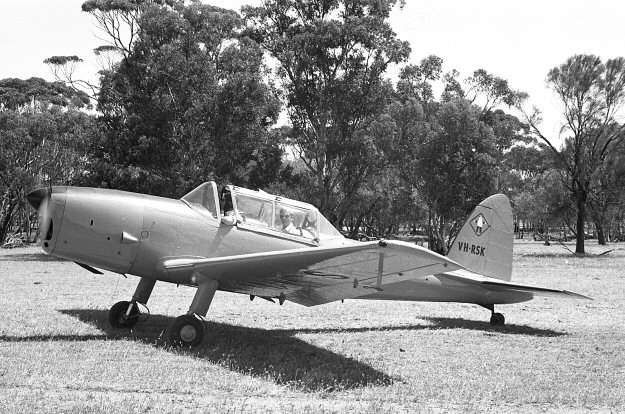 4.