VH-RSH (4) Piper PA-28-140 Cherokee (c/n 28-20965)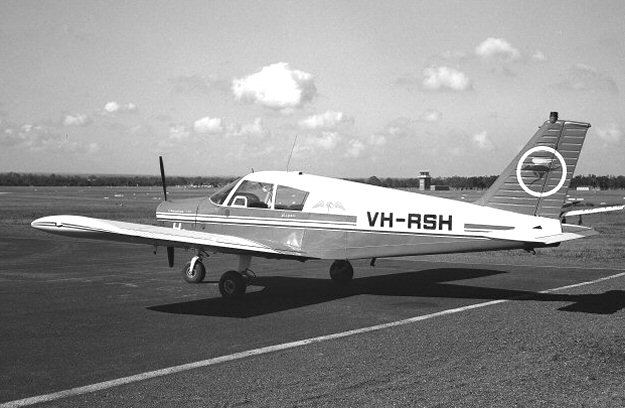 The Royal Aero Club of NSW had two other VH-RSHs between this one and the Tiger shown
in the previous entry. They were another Tiger and an Airtourer. This, the fourth, was first regis-
tered in November 1965, although Greg Banfield didn't take the above shot at Bankstown until
almost a decade later in January of 1974. -RSH is still active and is currently registered to a
private owner in the Melbourne area.