VH-RSF (2) Piper PA-28-140 Cherokee (c/n 28-20792)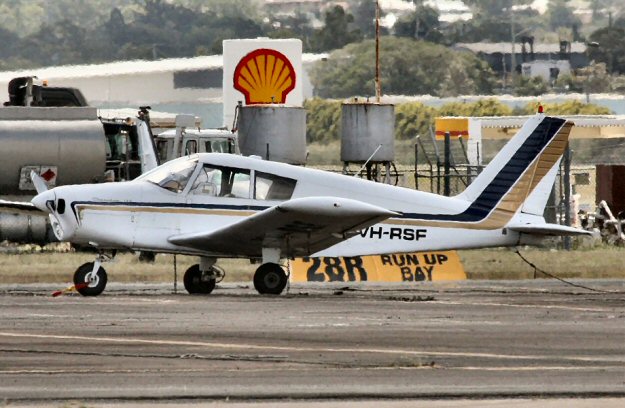 Formerly part of the Royal Aero Club of NSW fleet, this Cherokee is now privately owned.
Ian McDonell saw it at Archerfield in February 2009. It was first registered in August 1965
as VH-PYC, and acquired by the club in November of that year at which time it became the
second -RSF, replacing an Airtourer of the same rego.