VH-RSB (2) Piper PA-160 Cherokee (c/n 28-294)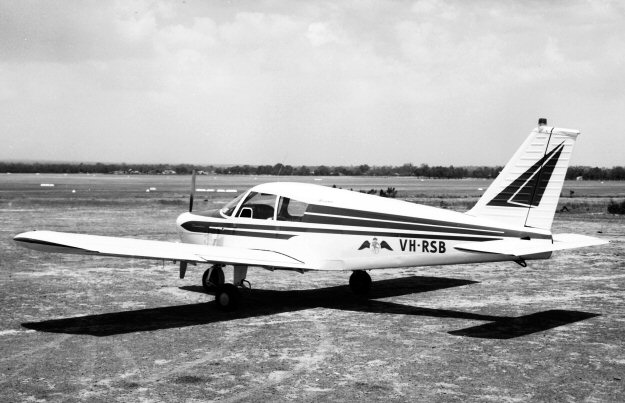 Another of the Royal Aero Club of NSW's Cherokees, the fleet of which would eventually exceed
twenty examples (of various marques) of this popular Piper low wing trainer. Greg Banfield's photo
above was taken at Bankstown in November 1962. The aircraft was painted in a pleasing all white
with blue trim scheme. The current -RSB, incidentally, is a Cessna 172.