VH-RSA (3) Piper PA-28-160 Cherokee (c/n 28-209)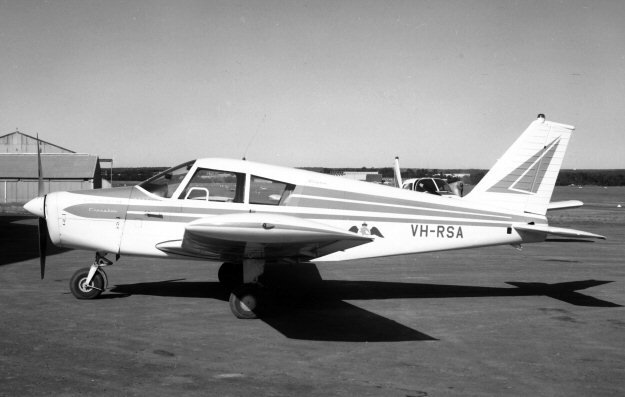 This early 160 hp Cherokee was the third -RSA following two Tigers of the same rego for the Royal
Aero Club of NSW. It was first registered in July of 1962 and is still current to this (2009) day, now
privately owned in Mt. Gambier, SA. The above shot was taken at Bankstown by Greg Banfield
back in July 1963, while the one below was by Bob Neate at Narromine in 1962.