VH-RRB Piper PA-23-250 Aztec C (c/n 27-3356)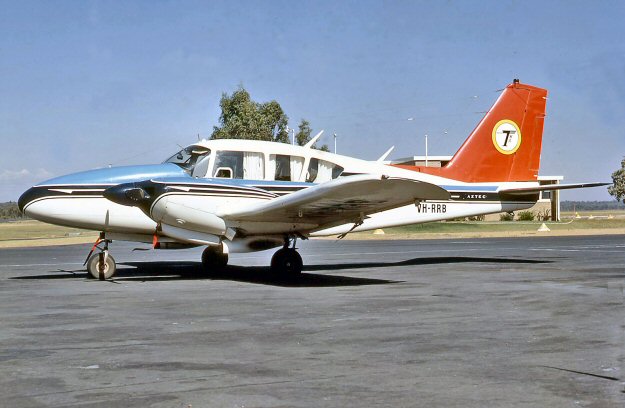 Nice color shot by Geoff Goodall of -RRB at Jandakot, Perth in March 1973 while the Aztec was
with Trans West Charter. First registered in November 1966 it was to have been VH-DUQ. How-
ever, its first owner, Ready Built Air Services requested the "special" -RRB for it. It was later used
by a series of WA charter operators. The shot below (also by Geoff) shows it at Adelaide Airport
some five months later (August 1973) after it had been sold to Emu Air Charter of Adelaide. It was
used mainly by associate company Emu Airways for passenger services between Adelaide and Amer-
ican River on Kangaroo Island. (The logo doesn't look much like an Emu).