VH-RQB (2) Piper PA-22-150 Tri-Pacer (c/n 22-5401)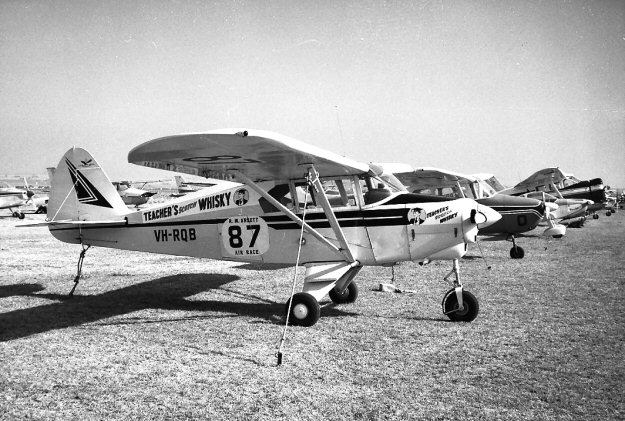 Here's an entry from the Royal Queensland Aero Club at Parafield at the end of the 1964
R.M. Ansett Air Race. Hopefully the crew did not imbibe the sponsor's product during the
course of the race! This is actually the second RQAC Tri-Pacer to be registered VH-RQB.
This one originally came onto the register in 1957 as VH-GMM, and was withdrawn from
use in February 1962 following damage sustained on 14 December 1961. Upon being re-
paired early in 1963 it went to the RQAC as the second VH-RQB. A month after this shot
(from the Geoff Goodall collection) was made, it was sold by the club and became VH-RDB.