VH-RQB (1) Piper PA-22-150 Tri-Pacer (c/n 22-5519)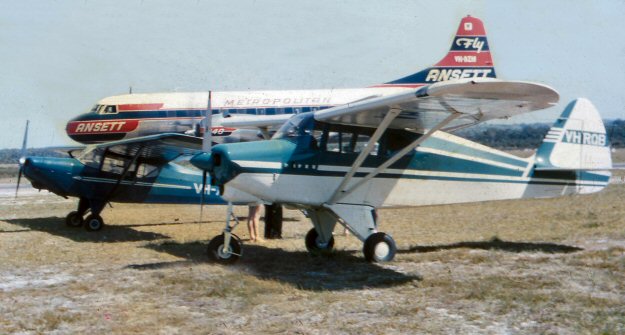 This shot, reproduced from a deteriorating slide, was sent by David Henderson, and depicts
the first -RQB in company with J/2 Arrow VH-ACD and Ansett Metropolitan VH-BZM at
Archerfield, probably in the late 1950s. First registered in December 1957, it was ostensibly
re-registered VH-ROB in February 1960. When this sale of the aircraft fell through it reverted
to -RQB again in April 1960, still with the RQAC. It was not until January 1962 that it then
again became VH-ROB with C.J. May of Grafton, NSW. Recently, in the new millennium,
it was restored as VH-SWC.