VH-RQA (1) Piper PA-22-150 Tri-Pacer (c/n 22-3593)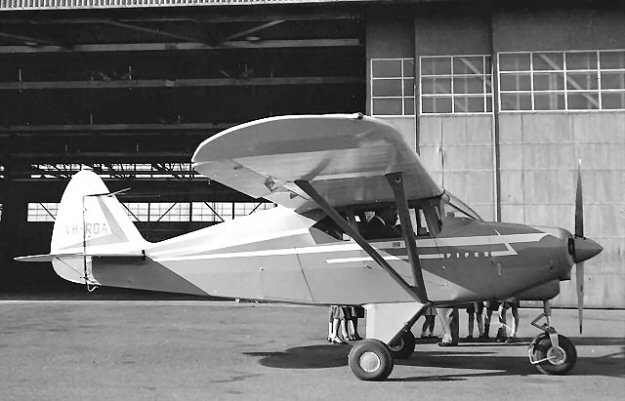 The above shot is by Jim Dyson and was taken at Bankstown in 1956 probably just after the
Tri-Pacer, which was destined for the Royal Queensland Aero Club had been assembled. It
was officially registered to the club on 28 March 1956. The image below, from the Jeff
Atkinson collection was taken at Moorabbin in the late 1950s, although just what the "Pride
of the RQAC fleet" was doing all the way down there at the time is open to conjecture. This,
the first -RQA Tri-Pacer was sold to the Darling Downs Aero Club based at Toowoomba in
July 1958 and re-registered VH-DDR. Almost immediately the RQAC transferred the primo
rego to a new PA-22-160 Tri-Pacer, (and then, a decade later to a new Cherokee 140).