VH-RPZ Cessna U206A Super Skywagon (c/n U206-0474)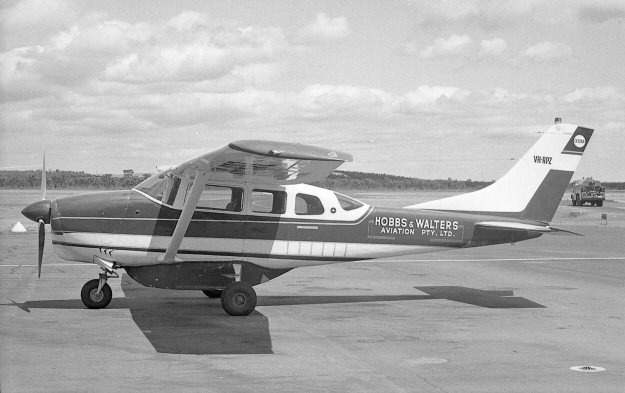 Hobbs & Walters Aviation operated out of Perth's Jandakot Airport in the 1970s. Geoff Goodall's
shot above was taken at that locale in January of 1971. The aircraft had come in new in March 1966
to local Cessna dealers Simpson Aviation. It then had a series of WA owners before moving to
Victoria and leading an eventful career as a parachuting platform at Pakenham, near Melbourne. On
4 January 1987 two parachutists were preparing to jump when the reserve chute of the lead jumper
inadvertently deployed. Both parachutists were ejected from the aircraft and the lead female jumper
hit the tailplane, severing it from the fuselage. Under the resultant asymmetrical control the pilot was
forced to eject (at 500 feet) and the aircraft plunged to the ground in a steep nose down attitude.
Fortunately the parachutist who had hit the tailplane regained consciousness sufficiently to allow her
to deploy her main chute and thus survived the ordeal.