VH-RPR Cessna 172G Skyhawk (c/n 17253836)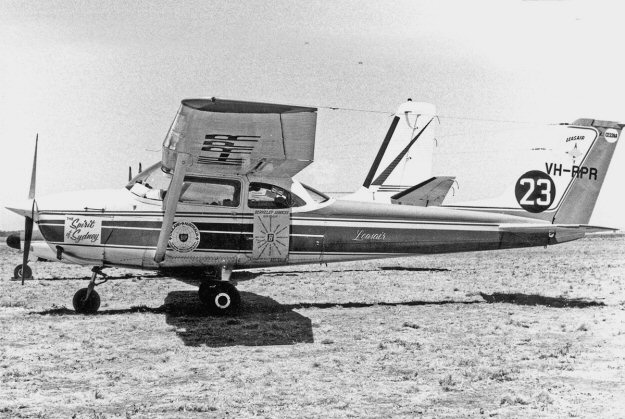 This Skyhawk flew in the December 1969 London-Adelaide air race. Peter Kelly saw it (above)
at the end of the race at Parafield.. It has multiple titlings for sponsors, etc. The name on the nose
reads '

The Spirit of Sydney

'. The 'spirit' being BP petroleum, obviously, since the circle under the
cockpit has England-Australia with the BP shield in the centre. The square aft of that says 'Berkeley
Services' whilst the small lettering on the fuselage states 'Leasair'. Make what you will of all this.
The aircraft was new in April 1966 and withdrawn from use in June 1976.