VH-RPC Beech S35 Bonanza (c/n D-7494)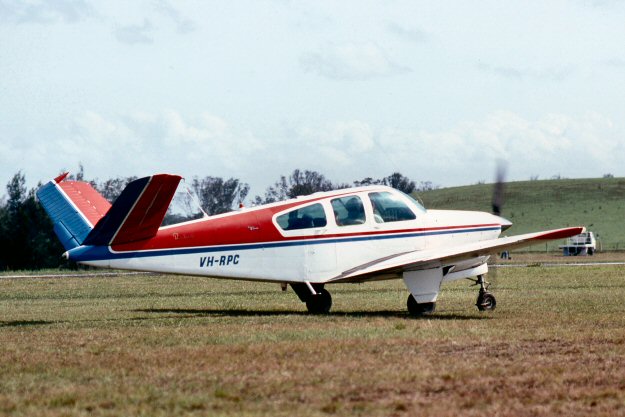 The S35 was basically a P35 with a 285 hp Continental IO-520-B engine. It also had a more
pointy tail cone as evidenced in this shot by Greg Banfield taken at Schofields, NSW in March
1983. This Bonanza, which was first registered on 18 September 1964 is still current and is
now registered to Kevin Liddell who provides the contemporary shot of it (below) taken at its
now home base of Coffs Harbour in May 2013. Kevin advises that the aircraft was originally
registered to the Russell Pastoral Company in Queensland, hence the rego. It now has a three
bladed prop instead of the original two blade, a one piece speedslope windscreen together with
thicker, tinted side perspex. The interior instrument panel has also been upgraded. Finally the
machine has been finished in Beechcraft anniversary colors.