VH-ROY Cessna 337A Super Skymaster (c/n 337-0320)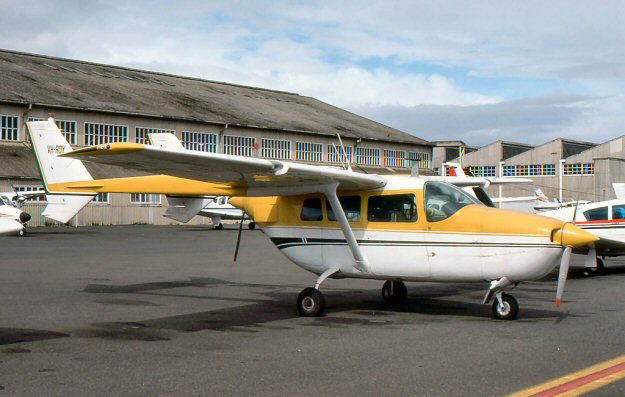 VH-ROY came onto the Australian register in July 1966 after previously being N6320F.
David Carter's picture shows it at Bankstown in 1978. At the time it was based in
Melbourne. In September 1994, –ROY was cancelled as sold in New Zealand although\
it is understood it had already flown for a while with Hibiscus Air Services, of Ardmore.
Its transfer to the New Zealand register was not without problems. It was initially regis-
tered ZK-HCC but this was an error and it was quickly changed to ZK-KLB. It wore
that rego until it was sold back in Australia in October 2004 as VH-SSW. Current in
November 2016, the Super Skymaster was owned by a tourist operator at Streaky Bay,
South Australia. It was also being offered for sale without a certificate of airworthiness
due to lack of a compliance plate on the front engine. The advertisement said –SSW
would be parted out if necessary.