VH-ROX Cessna 402A (c/n 402A-0123)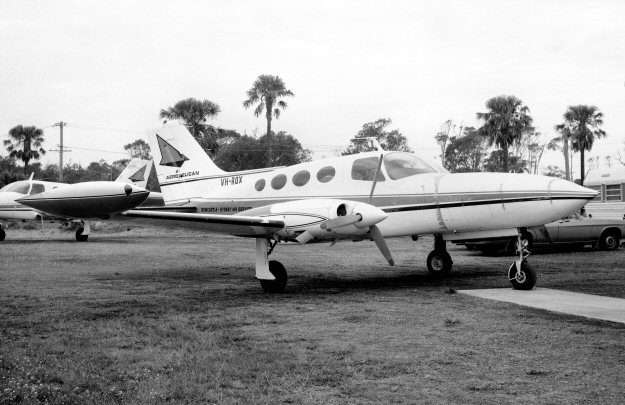 Two views by Greg Banfield of this 402A. Above, at Belmont, NSW in October 1974 when the
aircraft was one of Aeropelican's fleet and below at Cessnock, NSW in September 1981 by which
time -ROX had passed on to Singleton Air Service. It finished its days with Queensland Aviation
Services and, until recently (2011) anyway, its remains languished at Caloundra.