VH-ROI Cessna 150F (c/n 15062207)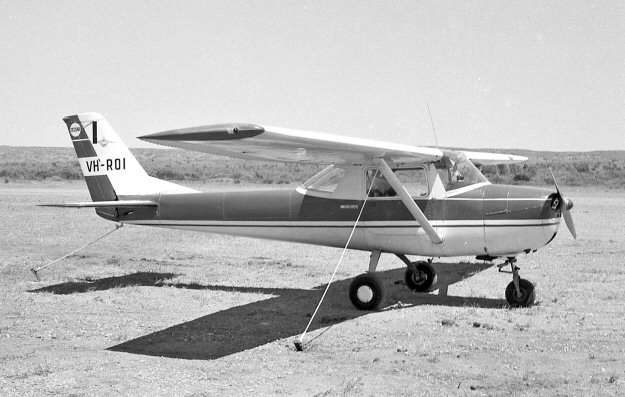 VH-ROI was first registered on 25 Feb 1966 to Rex Aviation and uncrated at Bankstown, in
factory green, white and metallic scheme. On 1st March it was flown to Wagga NSW where
it was displayed in the David Jones department store as a sales promotion. It then returned to
Bankstown where it was parked until July 1966 when ferried to Jandakot for WA Cessna agents
Simpson Aviation Pty Ltd for their flying school. It was used by Radio Station 6KY-BP for


for Beach Patrol shark spotting off the coast of Western Australia in the late 19060s. Live broad-
casts were transmitted every each afternoon between the hours of 1.30 and 4.30. When not on
shark patrol it was used by Simpsons as a regular trainer. Doug Cornwall, who submitted the
image below advises "I flew this aircraft every afternoon (in 1967) for about 4 months. My pax
was a DJ and we conducted the "drive" program from the air whilst doing shark patrols........".


In December 1968 -ROI was sold to the Royal Aero Club of WA at Jandakot, later going on to
other owners, all in WA. Geoff Goodall's photo (above) was taken at Exmouth, WA in October
1974 when the craft was still with the RAeCWA. It was struck-off the Civil Register in March
1980 at the then owner's request. At the foot of the page is a photo of the little 150 by Merv
Prime taken at Jandakot in 1967 when owned by Simpson Aviation
.