VH-RNY Cessna 150B (c/n 15059499)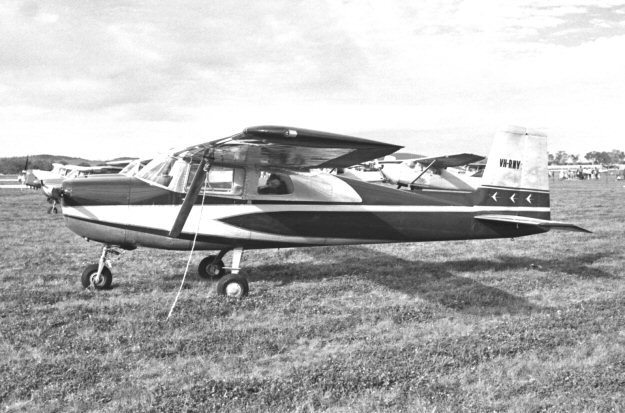 -RNY was still owned by the Royal Newcastle Aero Club when this shot of it was taken by
Bob Neate at Orange, NSW in October 1962. It was the firmer N7399X. First registered
in April 1962, it is still current and registered to a private owner in Western Australia. John
Wheatley's shot below was taken in the early 1970s, by which time the club badge had been
affixed and the Cessna chevrons removed. I suspect it had had a complete repaint, roughly
following the old Cessna standard.