VH-RNH DHC-1 Chipmunk T.10 (c/n C1-0511)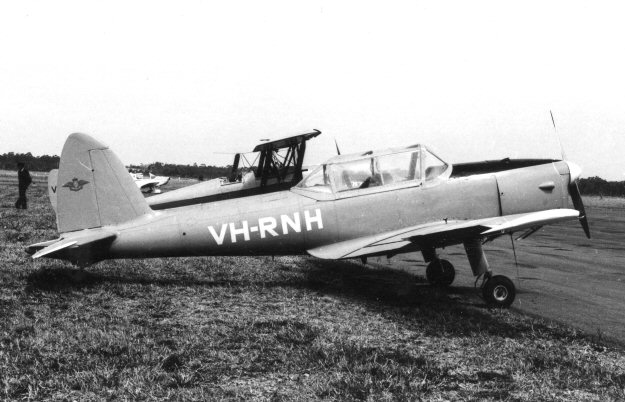 This Chipmunk was at a RAAF air show at Williamtown in September 1964 when this shot,
from the Geoff Goodall collection, was taken. The Royal Newcastle Aero Club seemed not
to have a standard livery and their Chipmunks had a variety of paint schemes. VH-RNH was
formerly WG461 in RAF service and was acquired by the RNAC in November 1956. When
sold by the club in September 1965 it was re-registered VH-CYN (later becoming VH-CCE
and VH-WGI).