VH-RNE (2) DHC-1 Chipmunk Mk.21 (c/n C1-0162)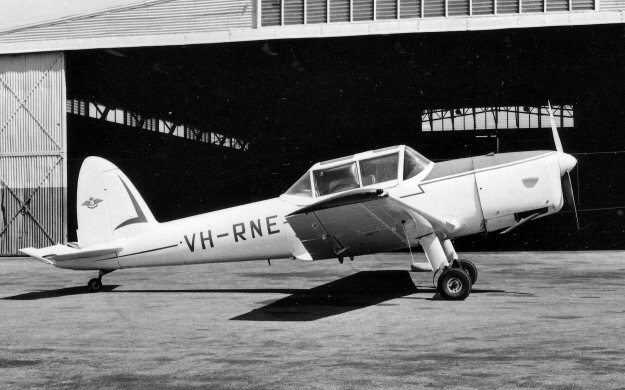 Two shots of -RNE from the Geoff Goodall collection;. Seen above, on 7 October 1961 at
Moorabbin, three days after, in fact, it was officially re-registered VH-RVG by the then DCA.
(the Royal Vic workshop was probably a bit overloaded and hadn't had time to get around to
repainting it), and below, at the original Broadmeadow airfield at Newcastle, in 1960, at that
time the home base for the Royal Newcastle Aero Club. The transfer to the new aerodrome
at Rutherford did not occur until 1963. VH-RNE was first registered in 1956 to the RNAC,
having previously served as WB714 with the RAF.