VH-RNA (2) Cessna 150A (c/n 15059153)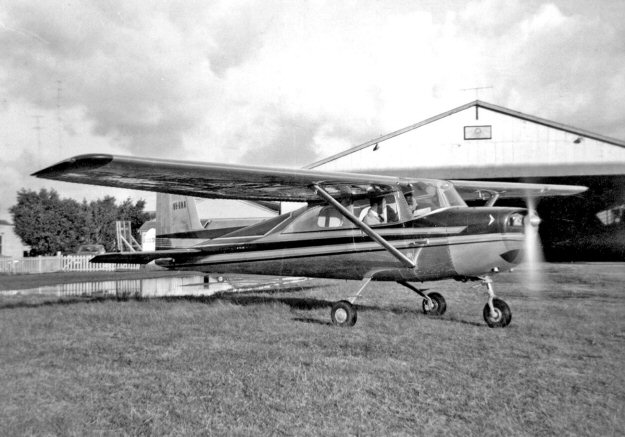 This shot was taken at Broadmeadow (District landing Ground), Newcastle in August 1961 by
Darryl Connell. The 150A was a brand new aircraft at the time, just registered, and smartly
finished in brown and yellow trim. It was later traded in on a new Cessna to G.W. Campbell Air-
craft Sales at Mudgee 1964 and re-registered VH-DIA.