VH-RNA (3) Cessna 172H Skyhawk (c/n 17255098)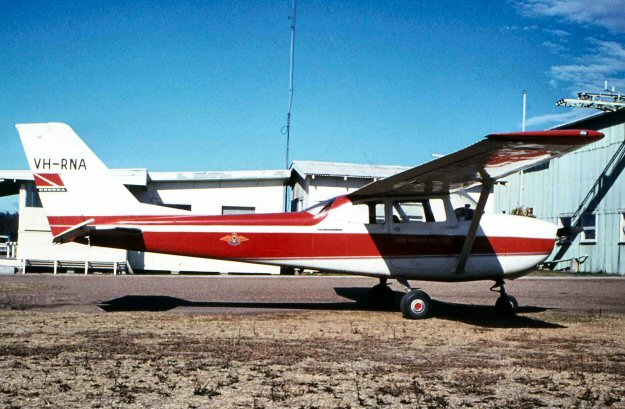 Another John Wheatley color shot of a Royal Newcastle Aero Club Skyhawk in original livery.
Firdt registered VH-KWW (and N1703F before that), it remained with the club until well into
the 1970s, when it was sold off to a private owner in South Asutralia. This -RNA (the primo
rego for the club) is no longer active. Oddly, the current -RNA (a Robinson R-44) was never
a RNAC machine.