VH-RML (1) Douglas DC-3CS1C3G (c/n 13606)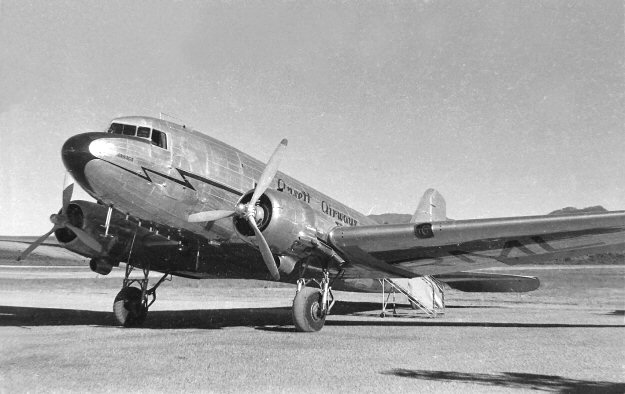 This beautiful, albeit cropped shot, of '

Ansaga

' is attributable Dr, Hewitt (the physician who delivered
Australia's first surviving quadruplets, the Sara Quads) and was probably taken at Coffs Harbour, circa
1949. This historic image is part of the Bellingen Museum collection, and was kindly sent to me by
Jim Sweeney Formerly a USAAF C-47A-25-DK with serial 42-93669, it was used by Pacific Air
Transport Command based in Manila from June 1944 until purchased from the U.S. Foreign Liquidation
Commission in the Philippines and civilianized for Ansett Airways on 14 November 1946. Two years
later (October 1948) Reg Ansett had it re-registered into his series as VH-RML. This identity was
short lived, since the registration VH-RML conflicted with the radio/call sign Q coded rules, making
the above a very rare image indeed. . It was re-registered VH-BZL on 29 June 1949.
.