VH-RML (2) Vickers 818 Viscount II (c/n 319)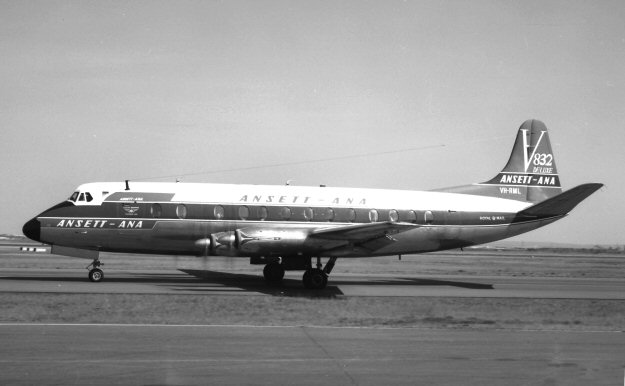 VH-RML was a former Cubana aircraft (CU-T623) acquired in 1962. (By that time Castro's
Government were seeking to replace the Cubana fleet with Russian types). Greg Banfield saw
it (above) at Mascot on 18 March 1964. Operated by Ansett for seven years, it was sold to
Far East Air Transport (FAT) in Taiwan in May 1970 becoming B-2019. (Interestingly, I flew
on this aircraft several times when I lived in Taiwan in the 1970s on local internal flights from
Taipei to Kaohsiung). It was leased to Merpati Nusantara Airlines in Indonesia in 1975 as
PK-MVK and didn't return to Taiwan until 1983. Scrapped in 1985, it was, until recently,
in a semi-derelict condition at an amusement park at Touliu, Taiwan (approx. 140 km north of
Kaohsiung), although whether it is still there (2009) I am not sure.