VH-RMH Vickers 832 Viscount (c/n 415)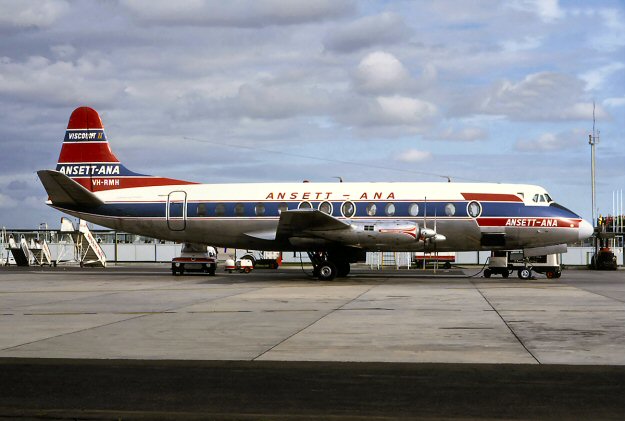 Above is a shot from the Peter Gates collection of VH-RMH being serviced for departure, while
the photo immediately below, from Greg Banfield, illustrates the Viscount at Mascot in April 1965
in a slightly revised livery. This V.832 was delivered in 1959, and served the airline until 1970
when it was sold to Far East Air Transport (FAT) of Taiwan as B-2023. After a couple of leases
in the early 1970s to Malaysia and Vietnam, it was leased in 1976 to Indonesian carrier Mandala
Airlines as PK-RVN. It is seen in this livery in Peter's exotic shot at the foot of the page. The air-
craft was written off whilst still on lease to Mandala following a crash at Semarang in 1981.