VH-RMG Lockheed L-188AF Electra (c/n 1123)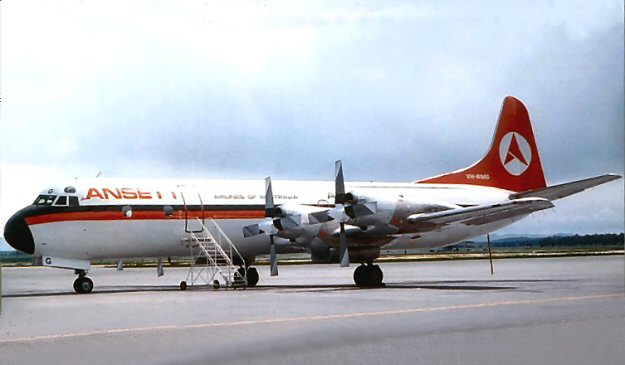 VH-RMG had already been converted to a freighter when Ansett purchased it in 1975. It had
been built for American Airlines in 1960 and flew with them as N6131A

'Flagship Little Rock'


for nine years before being sold to McCulloch International who had Lockheed convert it to
L-188AF 'windowless wonder' standard. The above shot is by Bob Smith and shows clearly
the pale grey painted lower fuselage (the only Ansett aircraft so painted) Possibly done to cover
scars? In 1978 it went to Evergreen International as N5538 and then wound up (in 1983)
with the Armada Argentina (Argentine Navy) as 6-P-101. C/n 1123 was totalled during a crash
at Almirante Zar Naval Air Base, on 20 September 1989 when it suffered an undercarriage
lowering problem. All 23 souls on board escaped with their lives, but the three crew members
were severely injured.