VH-RLC Cessna 182D Skylane (c/n 18253162)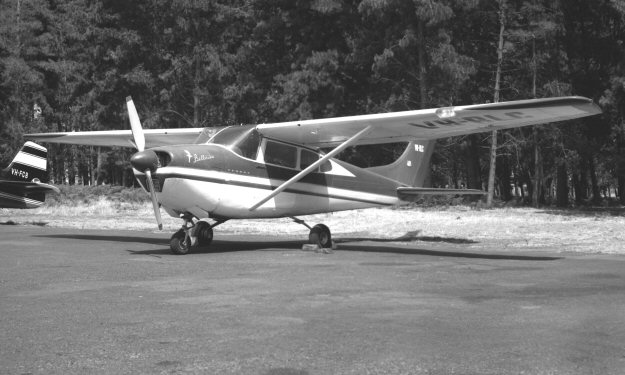 This Skylane had the name 'Bellerina' (play on words?) on the cowling when this shot, by Greg
Banfield was taken in the lee of that beautiful stand of fir trees at Moorabbin in February 1965.
-RLC is a 1961 model and was the former VH-KWK and VH-RDC before that. Sometime
in the new millennium it was re-registered VH-OIL and, as such, is still current today, registered
to a company in Orange East, NSW.