VH-RLA Cessna 185A Skywagon (c/n 185-0281)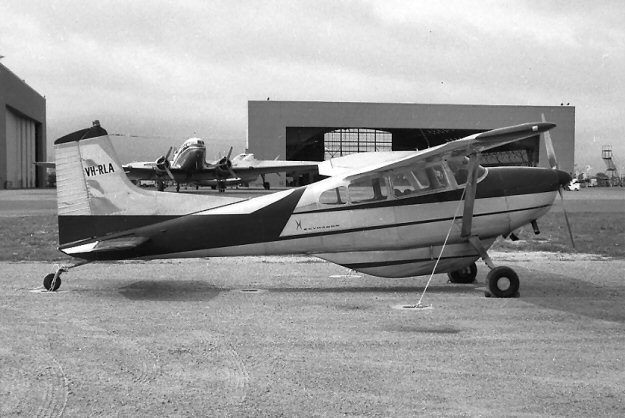 This Skywagon was owned by Nicholas Air Charter when this shot was taken at Adelaide Airport
in September 1963. NAC bought out SA Air Taxis and transferred its aircraft to Adelaide from
Moorabbin. This was one of the first to be flown over and was re-registered VH-RCM when
the take over was complete. VH-RLA was first registered in 1962 as VH-CWL(2). A 1961
model, it had previously been registered in the US as N4081Y.