VH-RKZ Cessna 172D Skyhawk (c/n 17249815)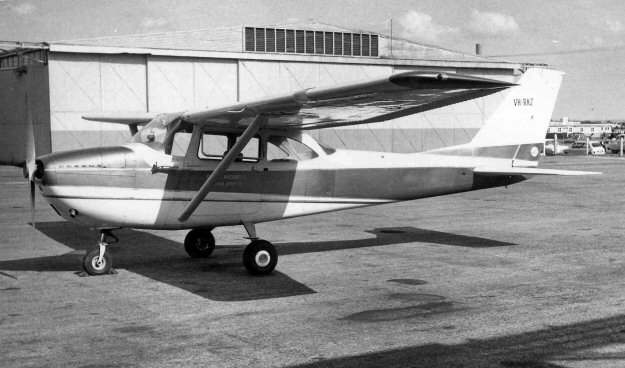 The 172D model Skyhawk was the first with the cut-down rear fuselage and omni vision windows.
This one was first registered in January 1963 to Corryong Air Taxis Ltd of Corryong Vic. It was
re-registered VH-ASE in October 1964 when sold to the Alice Springs Aero Club. In the above
shot taken by Daryl Mackenzie at Moorabbin in February 1964, it was wearing Schutt Aircraft Pty
Ltd titling on the cabin door. This was probably at the time that it was up for sale. It was, however,
still owned by Schutts when it was entered in the 1964 Ansett Air Race and was flown in that event
by T.G. Martin. Greg Banfield saw it (below) at Bankstown on the evening of 29 March 1964.
As VH-ASE it was written off at Alice Springs in October 1967.