VH-RKW (1) Cessna 172 (c/n 36745)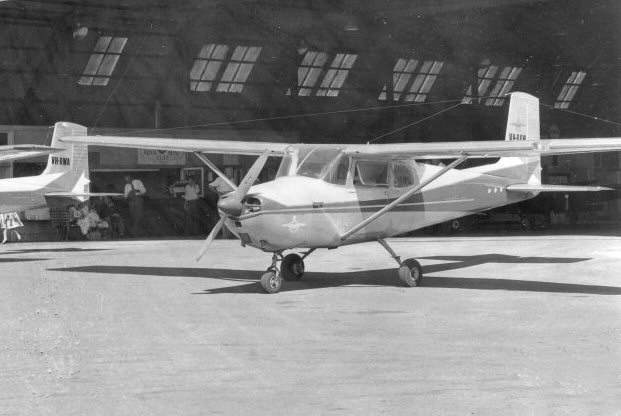 Here's a couple of Geoff Goodall collection photos of -RKW when brand new. Above at the
Royal Aero Club of WA at Maylands in December 1958, and an historic image below of it over
Perth following its long delivery flight from Cessna dealers Rex Aviation in Sydney. Although
the RAeCWA used the obvious VH-RW_ series, it also used R_W sequences, of which -RKW
was one, whilst the second 172 on the left was VH-RWA. I think perhaps these early US imports,
right after currency restrictions had been eased, may have been purchased from dealers in the States,
in which cae the aircraft arrived in Sydney wearing its US rego of N9145B. When the club sold it
off it became VH-MDF an identity it still flies under today, registered to a private owner in Queensland.