VH-RKL Victa Airtourer 100 (c/n 168)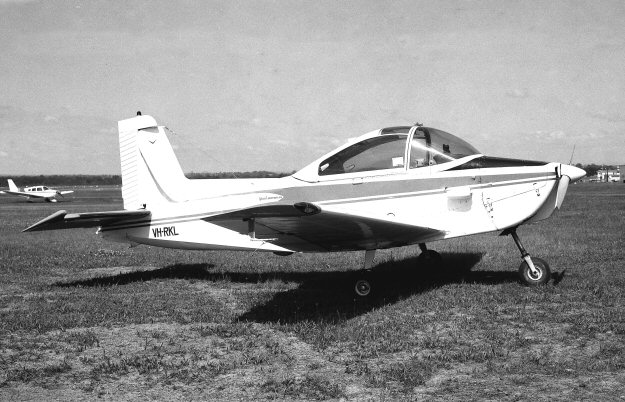 VH-RKL was one of a half dozen or so Airtourers assembled by Aero Engine Services Ltd of
Hamilton, New Zealand from kits supplied by Victa in the last days of their aircraft manufacturing
existence. In fact, only this one and VH-MOH of the kit produced machines were to be sold in
Australia, the others remaining, and going onto the civil register in, New Zealand. Greg Banfield
took the above shot at Bankstown in November 1976, a decade after the aircraft had been built.
It is still extant today and is privately owned in NSW..