VH-RJV Piper PA-32-300 Cherokee Six (c/n 32- 40068)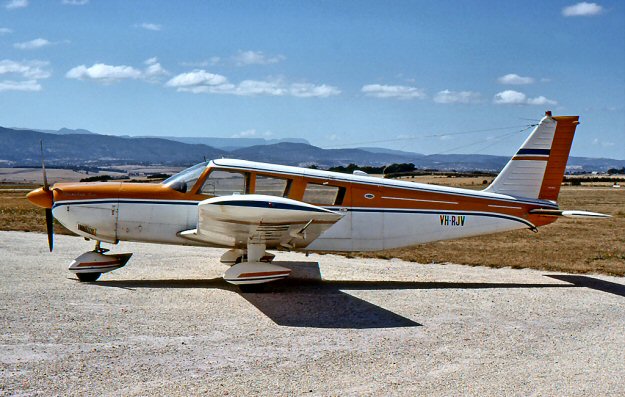 Trousdell Air of Toowoomba was the owner of VH-RJV when it came on to the register in
April 1968. Rod Trousdell was notable as the sole test pilot for the Southern Cross SC1,
a light aircraft built in Toowoomba and which first flew in 1961. By the mid 1970s, VH-RJV
was based at Robe in South Australia and may have been visiting from SA when David Carter
photographed it at Launceston on February 28, 1981. It was definitely back in SA in 1989
when it forced landed near Kingoonya after its inexperienced pilot was unable to select the fuel
tank containing the fuel before it hit the ground. The damage was slight, and decades later,
(by December 2016) it was still current and with Aero Professional at Emerald, Queensland.