VH-RJO (1) Cessna 210A (c/n 57679)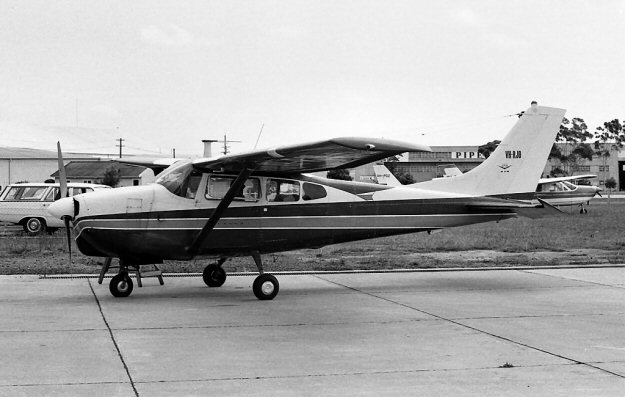 This 210A was originally VH-RJJ. Too bad that when it was traded in, the new owner didn't
decide to enlarge the rego a bit. I guess it was easier just to add a little paint and make the "J"
an "O". Otherwise the color scheme remained the same. Anyway, it took up its new marks
in February 1964 so its former owner could use them on his new Piper Twin Comanche.
David Carter saw it as -RJO at Bankstown in 1970. By the mid 1970s it was with Moorabbin
aircraft dealer Fred Blake. Still current in January 2017, it was based at Renmark in the
South Australian Riverland.