VH-RJM Cessna 182A Skylane (c/n 34900)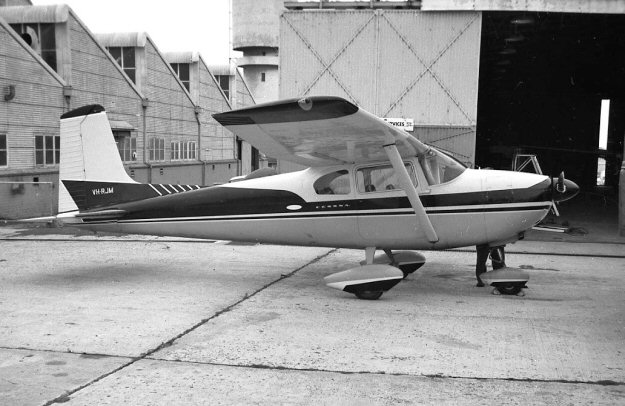 -RJM
This shot, by Geoff Goodall, was taken at Essendon in January 1964. Previously VH-CYF
it first came on to the register in December 1961, ex N4800D. When acquired by Reginald
Barnewall, it became VH-RJM in July 1963. Mr. Barnewall was a grazier from Thornton,
Victoria who had previously established Southern Airlines at Essendon flying Ansons, Doves
and Herons. You can find pictures of them in this collection under the VH-GV (Goulburn
Valley) series of registrations. In 1960 Barnewall went on to found Polynesian Airlines in
Western Samoa with Percival Princes. Ownership of -RJM was transferred in 1965 to his
next venture, Island Airways of Pialba, Queensland and was used to fly tourists to investment
developments in the area. David Tholar saw it (below) at Pialba in December 1967. Barne-
wall later upgraded this service to a BN-2A Islander. -RJM was cancelled from the rergister
on 10 March 1982 at the owner's request. .