VH-RJK DHC-1/A1 Chipmunk (c/n C1/0070)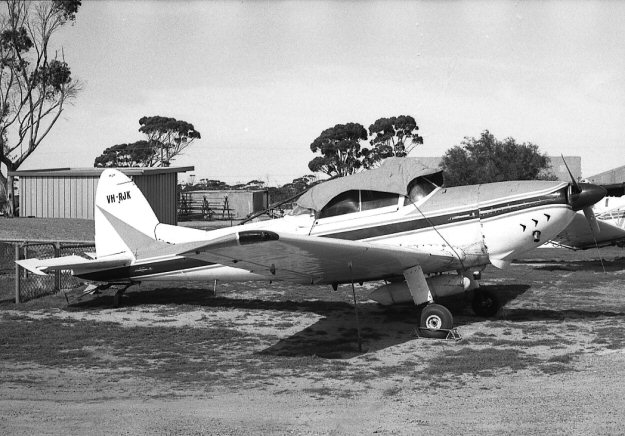 Originally a Chipmunk T.10, this aircraft was formerly the Royal Vic's VH-RVT (ex WB629).
Following a crash at Moree, NSW, it was rebuilt with a Lycoming engine and provision for a
belly tank, as seen above in the image by Geoff Goodall, taken at Kellerberrin, WA in June of
1975. Note weird dorsal fin, probably due to increased slipstream Geoff took another
shot of it (below) whilst it was doing duty as a glider tug at Cunderdin, WA in 1976. Finally.
John Wheatley provides a color image of this Chippie at the foot of the page, taken at Banks-
town, circa 1971.