VH-RJJ (2) Piper PA-30 Twin Comanche B (c/n 30-953)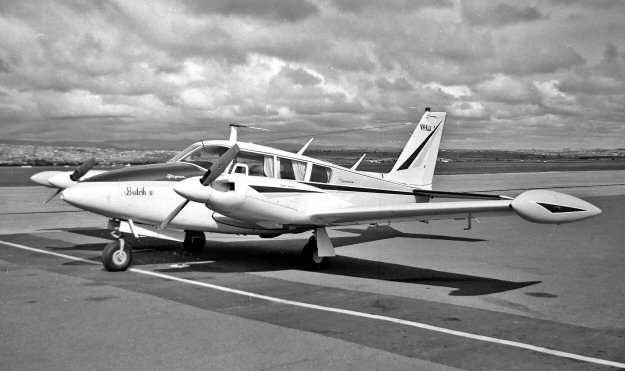 This Twin Comanche was at Parafield in July 1966 when this shot, from the Geoff Goodall
collection was taken. It was finished in a blue and white paint job and named 'Butch II' As
such it replaced the Cessna 210A with the same rego which was also owned by opal miner
Daag Johnson. It was based at the Andamooka opal fields in the north of South Australia.
Having traded the 210 in on the Twin Comanche, it was subsequently registered VH-RJO.
VH-RJJ (2) was ex N7853Y and was the first turbocharged PA-30 imported, and registered
just one month before the above photo was taken, having been ferried from the US. It later
went on to other owners until cancelled from the register on 18 April 2005.