VH-RJE Cessna 175 (c/n 55781)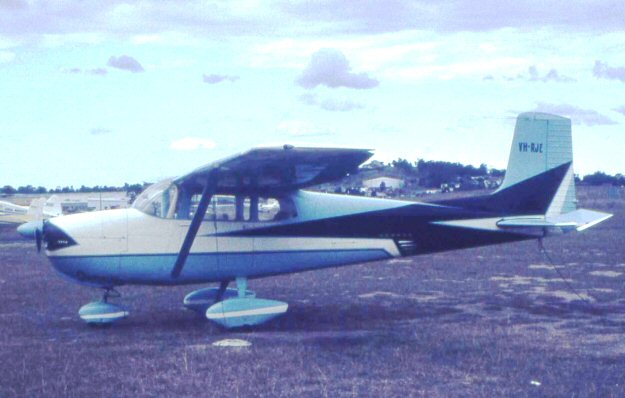 Just love that art-deco finish Cessna employed on the 175. Basically a 172 with a 175 hp Continental
GO-300-A set in a deeper cowling. With the advent of the 175A this model was known as the Sky-
lark, but plain 175s were not so labelled. This one was previously N7481M. John Wheatley took
the above shot in the early 1970s, whilst John Bland's photo below was somewhat earlier, circa 1962
under the fir trees at Moorabbin.. The fir trees are no longer extant, neither is the Cessna.