VH-RJB Cessna 150 (c/n 17687)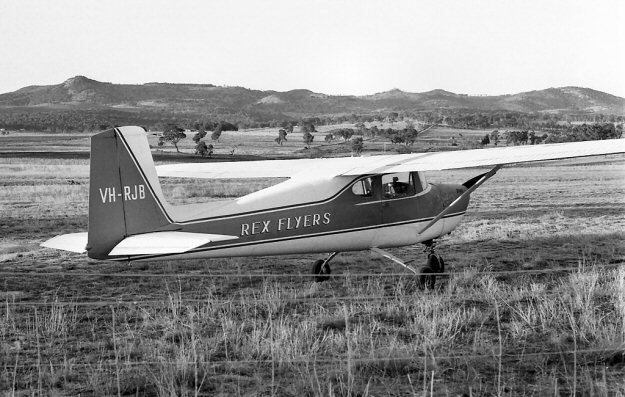 From January 1960 to May 1964, VH-RJB had been VH-DDY . When David Carter saw it
at Tenterfield, NSW in June 1970, it was being operated by Rex Flyers, a flying club for Rex
employees, at Bankstown . In the 1976 register it was registered to an owner in the NSW
Southern Highlands town of Dalton. –RJB had its registration revoked by officials in July
2007 and its registration reallocated. The aircraft returned to the register in July 2007 as
VH-PEA.