VH-RJA de Havilland D.H.82A Tiger Moth (c/n AW/A/16)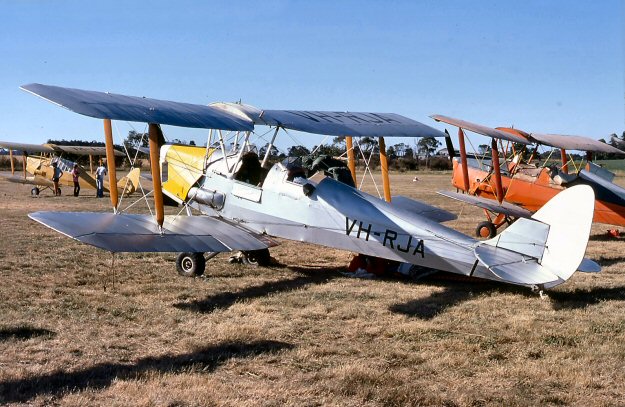 This Tiger put in an appearance at the February 1975 Berwick (Victoria Air Show, where Geoff
Goodall took the above image. The almost identical B&W photo below (at least as far as position)
was taken by David Tanner. VH-RJA was one of the Tigers built from spares by Airwork at
Archerfield, Queensland in the late 1950s. It was previously registered VH-MBC (and VH-AWJ
before that). For a while it was painted in the inevitable RAAF yellow ''war-bird' look, but has
now been repainted back to a plain silver with yellow cowling, as seen in Ian McDonell's contemp-
orary (July 2016) shot below taken at Clifton, Queensland.