VH-RIZ Cessna 402 (c/n 402-72)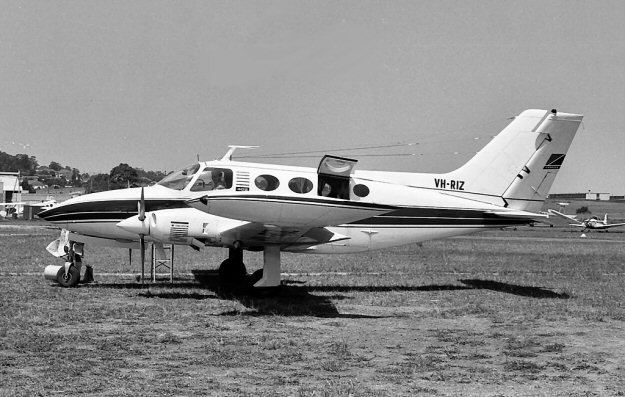 Registered to Rex Aviation at Bankstown in September 1968, VH-RIZ had been ferried to
Australia as N4072Q. It was used as a demonstrator initially before being delivered to an
unknown customer . By January 1970 it was owned by Hawker de Havilland, probably as
the result of a trade-in . That month David Carter photographed it at Bankstown undergoing
some minor maintenance ahead of its planned delivery flight to Cairns. Alas, it was never to
make it, since shortly after the above photo was taken, it crashed flying into North Bell Peak
during a night descent into its destination airport. The pilot and his passenger were killed instantly.