VH-RIB Cessna 172C Skyhawk (c/n 49271)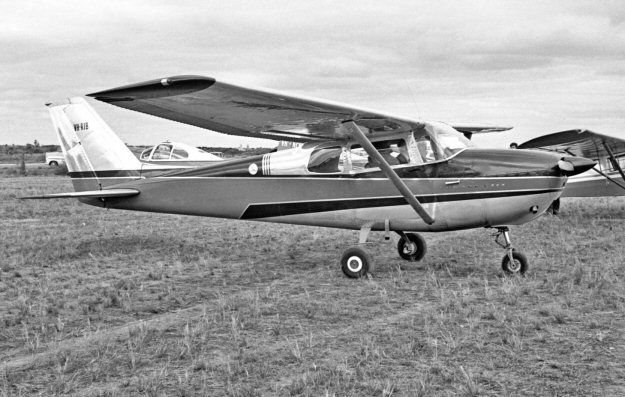 Another of those 1960 era aircraft where I feel obliged to enlarge the rego so that you can see
that it really is, in fact, VH-RIB (below). This photo was taken by Bob Neate at Mildura in
September 1962, when the aircraft was privately owned out of Portarlington, Victoria. Not a
particularly photogenic Skyhawk, color didn't really enhance it, as can be seen in John Wheatley's
shot following the rego enlargement. VH-RIB was formerly N1571Y.