VH-RHZ Cessna 150A (c/n 15059130)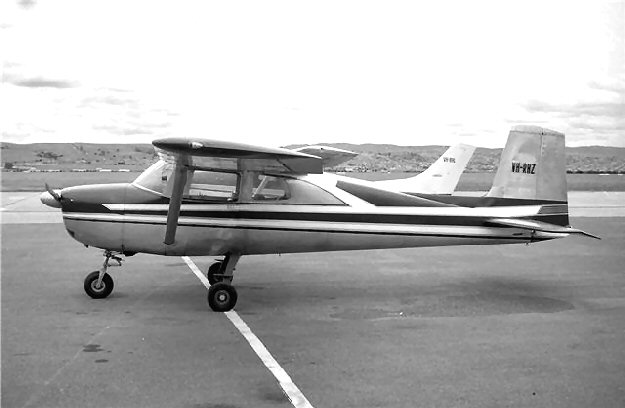 First registered in April, 1961, this Cessna was at Parafield in October 1965 while with a private
owner at Murray Bridge SA when Geoff Goodall took the above shot. Later that year it was sold
to the Darwin Aero Club. It later spent time with Darwin Farms Pty Ltd and is now privately owned
at Tamworth, NSW, albeit with many mods. Ian McDonnell saw it at Gunnedah, NSW in Nov.
2015 replete with tail-dragger gear and STOL wing tip extensions.