VH-RHV Cessna 172G Skyhawk (c/n 17253975)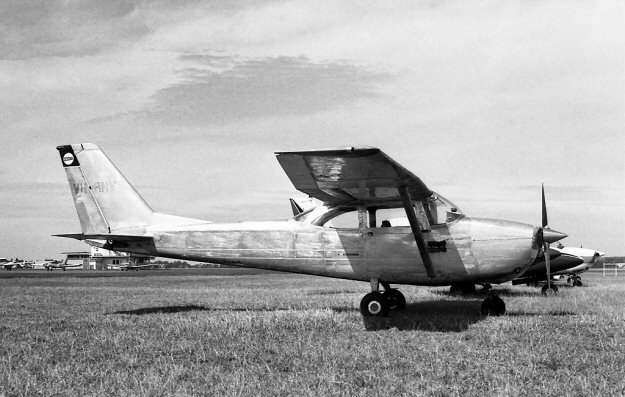 Formerly N3806L, VH-RHV was registered in June 1966. David Carter's picture shows it at
Bankstown in 1970 stripped of paint save for its factory applied 1966 Cessna logo. In the mid
1970s it was owned by the Balas family, who owned and continue to own the Tooradin airport
on Western Port Bay . –RHV was damaged in a storm at Essendon on April 4, 1977 and there
its story seemed destined to end. But in March 1998, 21 years after the storm, it was restored
to the register as VH-MBB. It had a minor accident at Rowland Flat, SA, in April 1999 and
was off the register gain but this time for a few months only . In November 2016 it was curren
and based at Lismore.