VH-RHR Cessna 182D Skylane (c/n 182-53130)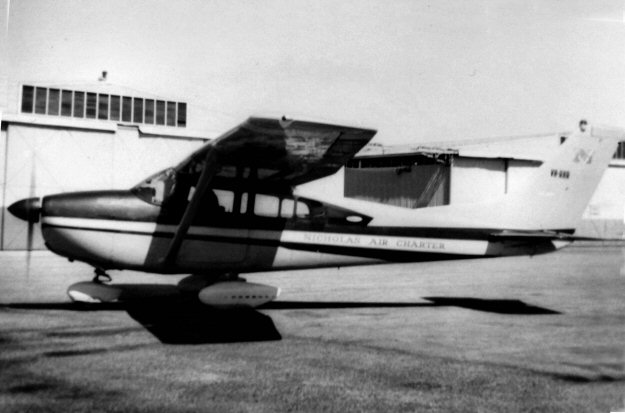 This somewhat blurry photo is via John Bland who sold 'Joy Ride' tickets for Nicholas Air Charter's
owner Dick Cavill at Moorabbin for this aircraft when it was brand new in 1961. I have enlarged
the shot (see below) to clarify the titling on the fuselage. NAC was financed by the Nicholas family
of Melbourne (of

Aspro

pain tablet fame) and founded by Dick Cavill, an ex RAAF Meteor pilot.
In 1963 the company was absorbed with SA Air Taxis and moved to Parafield. -RHR, meanwhile,
is still registered, and still in Victoria, being registered to a private owner based at Latrobe Regional
Airport.